Ok…!!! That's a funny one!!!
and lost something in the way of any real ability…
Ryan Garcia's one I can't make mind up on. Social media hype star or the real deal. Wasn't hugely impressed in his performance versus an ageing Luke Campbell.
I think he could easily be a star we won't know how good he really is until he steps in with one of the big boys. Training with Canelo and Canelos team can do nothing but help though
Yeah, I'm looking forward to seeing him in with the big boys. That division has ridiculous talent.
One of the deepest divisions in the sport josh Taylor just above them all ready to slap them

Indeed. If he gets undisputed I could see a big fight with one of them before he moves up. Strangely I don't think Americans rate Taylor that much. Think he will shock them when he knocks out Ramirez.
Another overhyped boxer.


Thank god he wasn't a Scot. You would be unbearable.
Wait til Josh becomes undisputed in 2 weeks…
Must admit, I only signed this because of his name. Turns out he has 16 potential points though, so will see what I can do with him.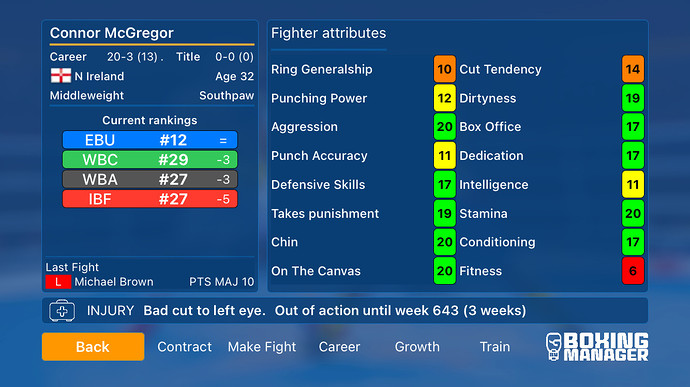 @Mugginzbhoy19 Will post this one for you mate (no one else will know who he is

). Think he is your caretaker manager just now eh.
Also the best boxer Iv ever had in the game. Undisputed at 3 weights.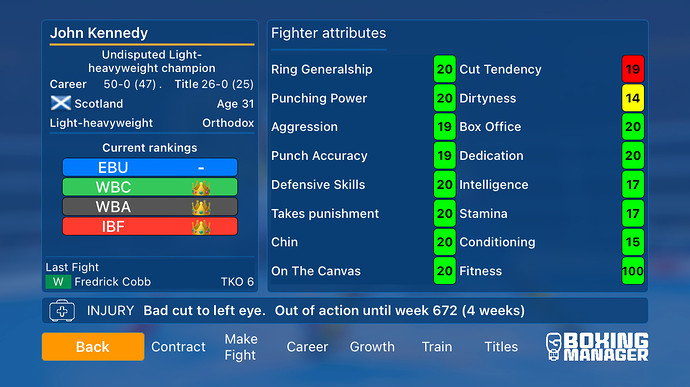 Aw aye mate he the quicker he goes the better

some boxer you've made out him though