I think you need a new club of your own! You're a multi billionaire

Great work James!!
Care to share the secrets of your success with the forum…?

My cash cow, John Adkins. 5 division unified world champion, avenged all his defeats except one in Welterweight. And earns roughly $500,000,000 per fight for my gym. He's my Canelo of boxing manager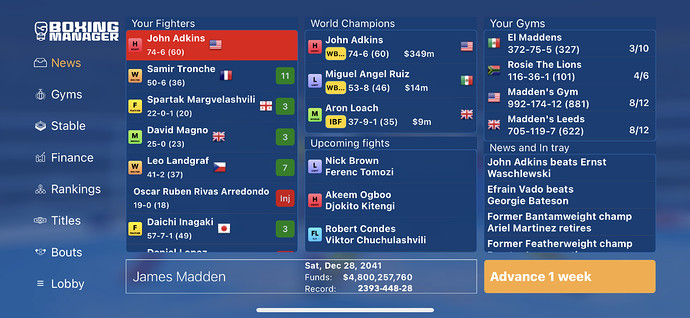 Fancy record you got going on there :)!