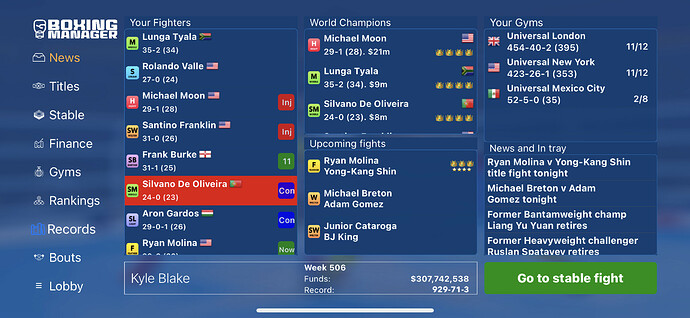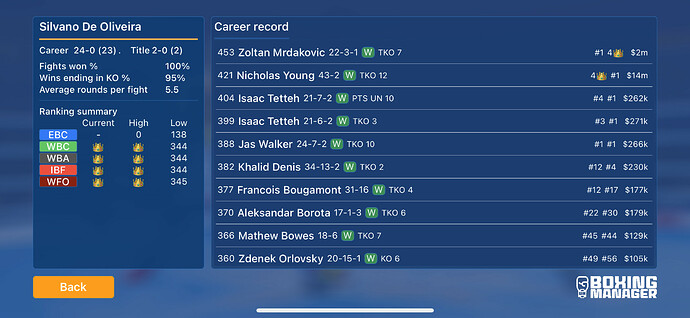 I have many champions but no one to fight.
After a certain amount of time, the game I think gets to a point where the rankings slow down. Maybe the fighters don't fight so much or the dynamics are off so high position fighters are losing.
This means my fighters can go almost 6 months without anyone to fight, which makes them upset. In one case as pictured on fighter has gone almost almost one year.
So this means I have to vacate the titles. But if they are on a high end contract it means you lose a lot of money.
At the moment there is no point having undisputed champions because someone is only good enough to fight them once every six months if your lucky.
Is there any fix for this?