So little insight to my save
Bernard Hopkins 36-0-1(27) 31 years old
Jean Pascal 33-0-0 (30) 32 years old
Bernard Hopkins
Undisputed Middleweight Champion
Undisputed Super Middleweight Champion
Undisputed Light Heavyweight Champion
Jean Pascal
Cruiserweight Champion for 6 years straight now.
Current WBA WBC WBO World Champion
Former Undisputed Cruiserweight Champion
If I was to make this fight it would be the biggest pursed fight of all time.
Both fighters are towards the end of their careers now but I don't know if I want to ruin either one's legacy when they are close to the finish line. Hopkins was never meant to make it to Light Heavyweight let alone even look at Cruiserweight so he will not fill out at all. Height and reach it's fairly similar. I do like the way Hopkins has done on the unthinkable so far for somebody that had no amateur success whatsoever.
I'll post some pictures below, let me know if I should let Hopkins try it, IF and it's a big IF, if he was to win, I currently have Andy Ruiz Jr as the Heavyweight Champ who is very small in stature so just imagine in Hopkins vs Ruiz at HEAVYWEIGHT could come from this.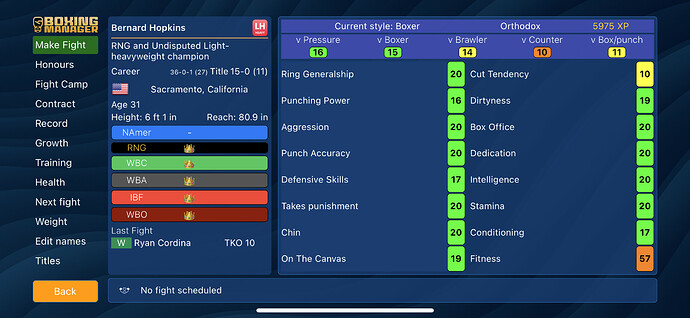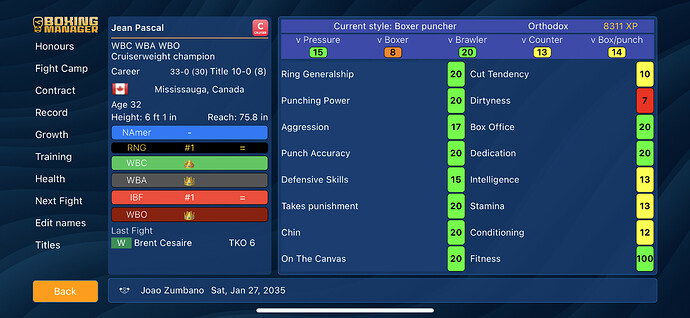 For anyone curious what Andy Ruiz is looking like and if it would be possible for Hopkins, keep in mind he's currently two weights below and will have a big stat change just going to cruiserweight let alone Heavyweight