You sure did. Best rookie I've seen in a while.
Going to try and make him champion by 22. Tough road
You know you can change the title names and abbreviations?
Just go to Titles and then the config button at the bottom


Just saying


Good work on those guys.
Yeah, that's a dope prospect.
Aye that's an all time great right there. 20 aggression as well!
That's crazy. Wonder if there's interest in paying up front for that kind of attribute jackpot that doing so along the way?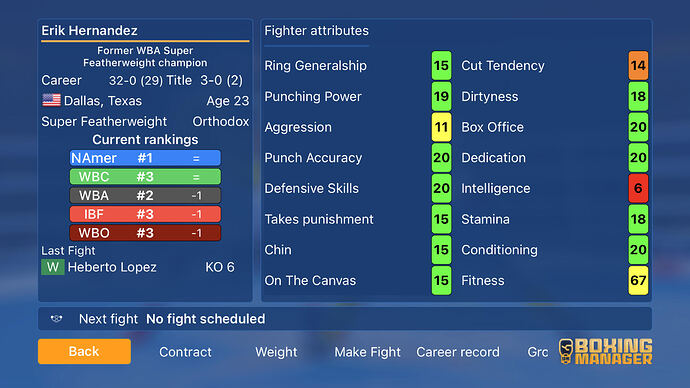 It's a bug but he's a former featherweight, not super featherweight champ. I just moved him up to Super feather though. He might be the best prospect i've ever had
Yeah he's a good un. Build him up gently and don't overmatch him even if he is that tasty!!