I've bitten the bullet and restarted, with 1-2 Promotions.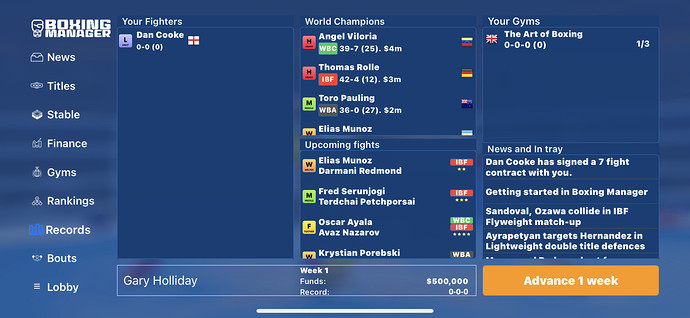 My first gym, The Art of Boxing is based in the UK. Currently, I'm not having a head trainer until I'm making some decent money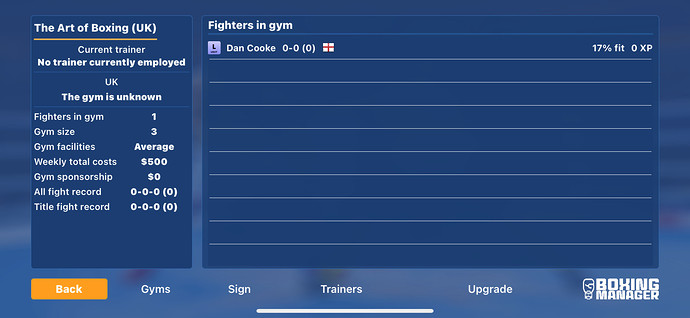 I'm having one guy to start with, who was a 19-year-old Lightweight by the name of Dan Cooke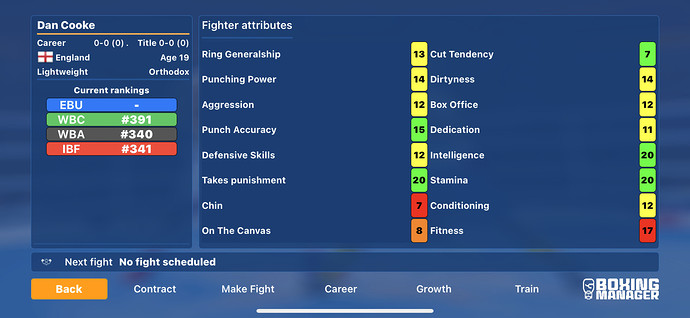 I'm going to use this thread to post yearly, or game-changing updates!