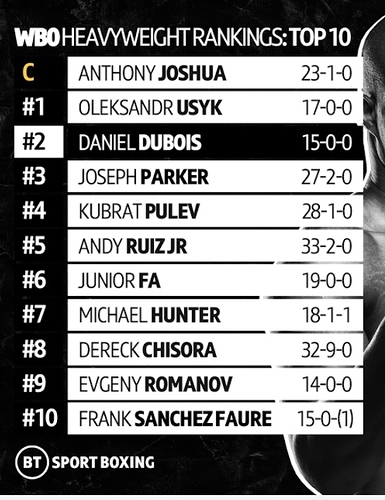 Dubois jumps to number 2? Ahead of Ruiz, Parker, and Pulev? Unless I'm mistaken, he hasn't beaten anyone in the top 10, but he jumps to 2nd?
I'm a fan of Dubois, but this seems a bit premature.
What factors are being used in the boxing manager game to determine rankings? I don't know what is realistic anymore.