He looks great. My last game save had a boxer undisputed at three weight classes though, so yours has a wee bit to go (the guy below)
Definitely move him up weight class. That's how legends are created.
Recently I had this guy, I just started a new game though so don't have a recent screenshot, but he moved up 3 weights and was 20-0 in title fights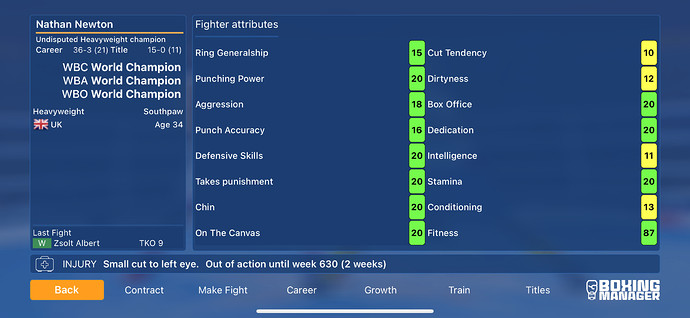 Update - now 52-0. Longest unbeaten record I've ever had. 1595 weeks in. Only reason he isn't undisputed champ is because I've vacated titles so he can get fights! Thinking of moving up another weight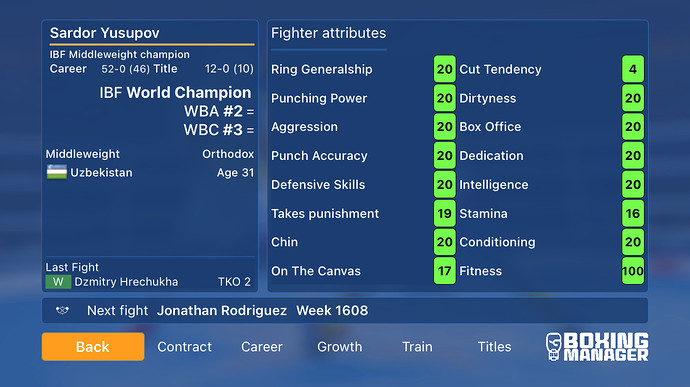 Your champ Gives me GGG vibes
He is a legend for sure but I'm more interested why you have IBF as your top belt


. It's hard to tell now as they are all a joke but traditionally the green WBC belt is the most prestigious.
Not really sure of my logic with that one lol, maybe just because it stands out more as the rest start with a W

you've made me want to change that now though!
Damn your fighter has all green attributes. That's a real life superman
Triple weight undisputed this guy made my gym tbh