That's pretty crazy! 200-0

Oh sweet Jesus!! Fair play!
Shame we haven't introduced the achievements yet! That takes some doing./
Well get finger pulled out and get achievements sorted.


. Never going to be able to fluke this again. Might stop playing until achievements are out.
Er, don't do that

We are still sorting out crashing gym upgrades…
Mate your game is glitched for sure

It was the invincible cheat code I.M gave me.


What do you think to this for a plan. If I can get to 300 fights with out a loss. Should I carry on and see how far I can keep it going or put these 2 champs against each other?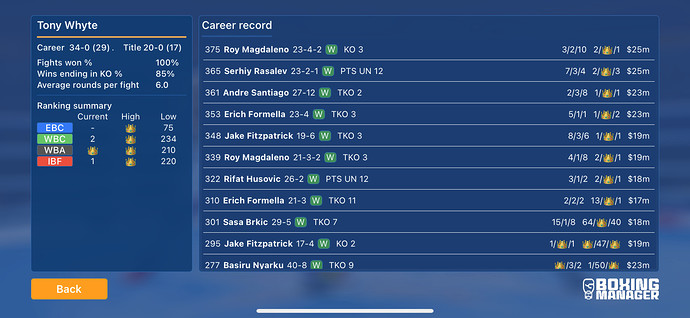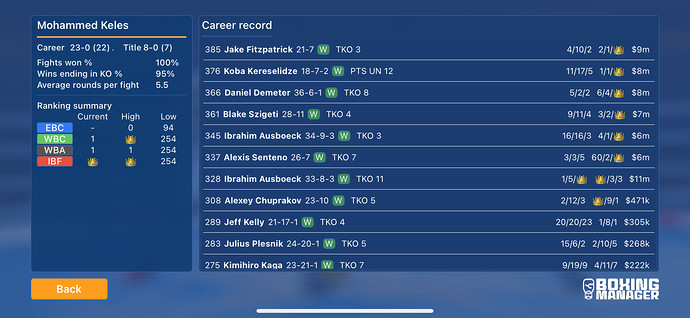 Never put your guys against each other…Keep going for glory!
I think I'm going to start mine again. When I got about £20m, I went mental and got a couple of new gyms and just went too quick, too soon and kind of neglected some good fighters I had.
Once they are superstars I start to match them up against each other. Best got to fight the best eh

In my present game I had a similar situation with 2 heavyweights. Scotland v England! Had to match them up eventually. For undisputed. Unfortunately the English guy won. Who has continued to dominate. The Scottish guys career has went downhill drastically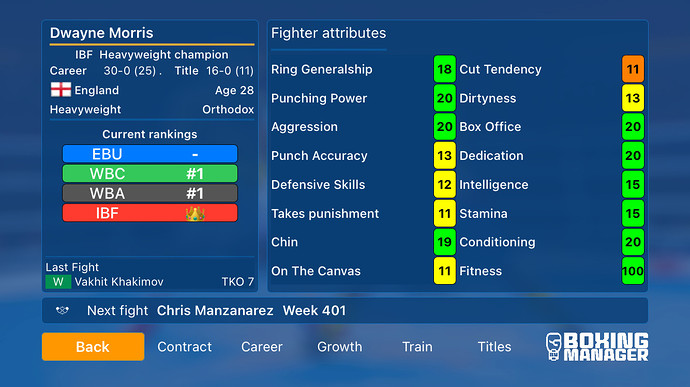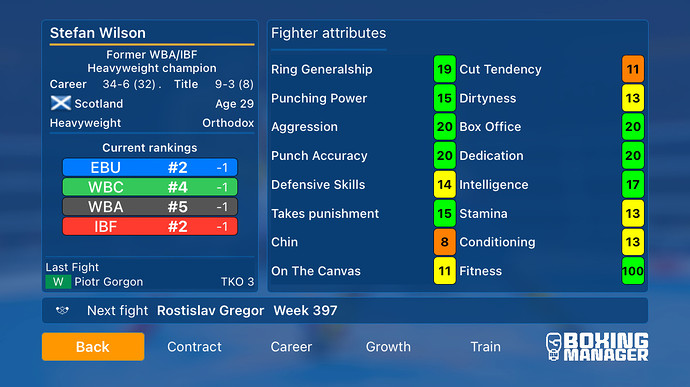 When I have 2 fighters in same weight with a belt each, I always put them in a fight.
I thought Scottish lad looked good till I got to his chin rating. Scottish audley Harrison.

His chin was 15 until he got knocked out in the undisputed fight. He's been knocked out a few times since

Now I understand your anger

Haha so this is the lad you have been sulking about for last few days.


Ha wasn't even him. After I made the post this guy kept getting knocked out. I'm sure @IronMike hacked into my game